Winter is officially here! So is snow, ice and salty roads, which can easily deteriorate the inside and outside of your vehicle. Floor mats are an easy solution to protecting the interior of your vehicle, especially during the winter season.
Don't have floor mats? No need to worry! We have the prefect floor mat for you!
We have Rubber Floor Mats, Carpeted Floor Mats, and even WeatherTech Floor Liners. Our floor mats keep the interior of your vehicle protected from dirt and debris as well as mud, snow, and spilled liquids. Keep your vehicle in like-new condition by using floor mats.
The WeatherTech FloorLiners may be the best fit for you if you want a floor mat that has channels that keep fluids contained to help minimize fluid movement when driving.
Or maybe you prefer the carpeted floor mats, which may work well for you if you don't pick up a lot of dirt, but still want coverage for your vehicle.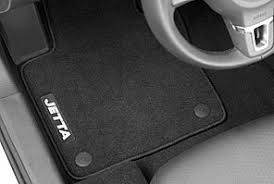 Rubber floor mats are also a great option when wanting to protect your vehicle, but are in between choosing the WeatherTech or carpeted options.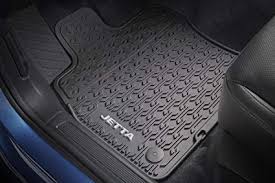 Check out all of our floor mats at https://vwaccessoriesshop.com/!